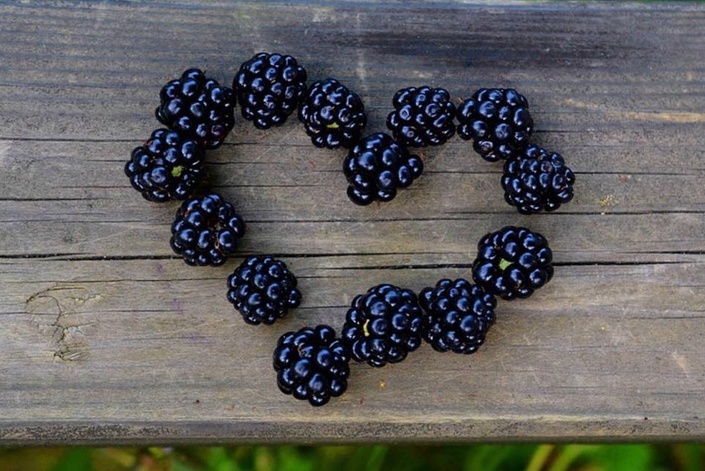 -LOVE YOUR GUT-
8 week Gut Healing protocol
Do YOU suffer from ...
Skin issues including Eczema or Rosacea?

Bloating, gas or indigestion?

Food Allergies or Sensitivities?

Anxiety or Depression?

Constipation or Diarrhoea?

Mood swings or Irritability?


Fatigue or Lack of Energy?

Poor Memory or Concentration
Ever wondered why ...
we are seeing such a dramatic increase in allergies, eczema, asthma and many auto-immune diseases?
There are many reasons, one thing for sure is our immune systems aren't coping with our modern lifestyle. Research proves that our gut microbiome plays a major role in disease and allergic conditions.
Imagine kissing goodbye to:
Sugar Cravings
Bloating
Constipation
Brain Fog
Daily Fatigue
FOREVER!
Ignoring the symptoms won't help, but I can!
Are you waiting for
some miracle to fix your subpar digestive system that plagues you with painful belly bloat, food intolerances, constipation/diarrhea and stomach upset on a daily basis?
An answer to your constant exhaustion and out-of-whack hormones?
Someone to show you that it IS possible to lose that extra weight that you can't shake?
The chance to feel normal again, like you used to feel before stress, poor food choices and…well, life…got in the way?
Boost Immune System – Increase Energy – Eliminate Toxins
The Problem is...
Miracle cures and quick fixes don't work long-term. Ever... especially when it comes to the health of your body's second brain—your gut. What does work?
The Solution?
My 6-week gut health plan is designed around the concept of bio-individuality. Translation? I know there's no one magic cure for anyone…especially when it comes to your gut health.
The Love Your Gut program has been designed to help you learn which foods SERVE your unique body and which foods HARM your unique body…because believe it or not, just because it's "healthy," doesn't mean it's the right food for you.
For example—those hard-boiled eggs you love? ...may be great for someone else, but may be the source of your loose stools.
That green roughage you've been chowing down on? ...could be the reason your stomach is always in cramp mode.
Those powdered "health" shakes you drink?.... could be loading your body up with harmful bacteria and chemicals.
Are you getting the picture? There is no one fix for all! This phenomenal program will help you learn what is right for your body.
So, are YOU ready to:
Restore your gut health and boost your immune system?
Become the master of your unique healthy blueprint?
Figure out

which foods

fuel your body and which foods wreak havoc on your body?
Nourish your body with whole, seasonal foods
Push out the pesky toxins that have left you with extra kilos and cellulite?
Combat fatigue and access a completely natural source of energy you haven't experienced since you were a child?
Eliminate food allergies that you probably don't even know you suffer from?

Feel alive again and ready to take on the world?
… then it's time to jump on board and LOVE YOUR GUT!
Here's a sneak peak at what's inside the program ...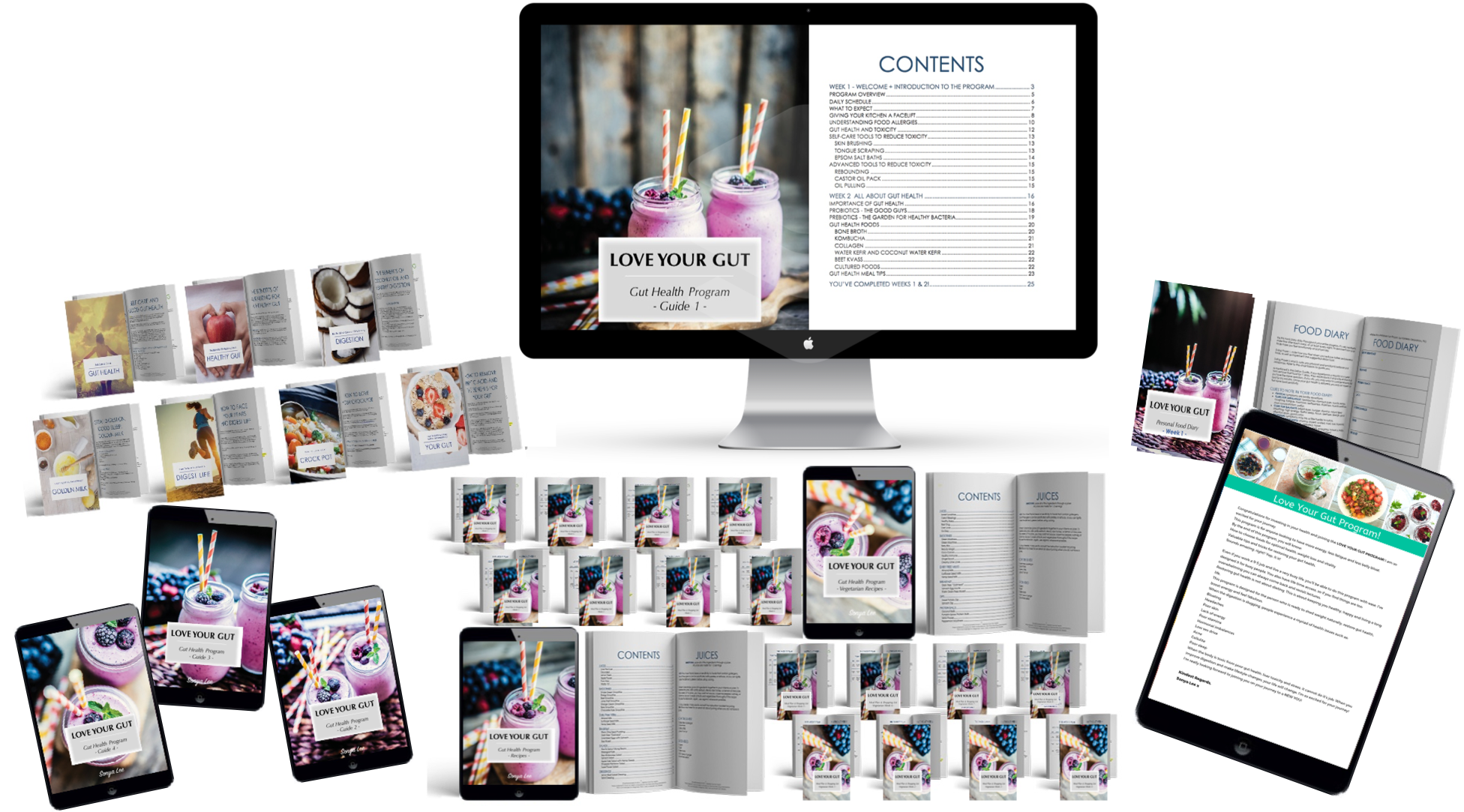 The Love Your Gut Program includes...
Gut Healing Recipe Guides (2 Versions - Omnivore and Vegetarian)
Each Recipe Guide is packed with over 60 chef-approved recipes. Delicious gut healing recipes to keep you nourished, satisfied and toxin-free! Choose between Omnivore or Vegetarian recipes!
Allergy friendly

Dairy free

Gut loving recipes to help restore your gut naturally.

Chef approved recipes including smoothies, juices, salads, drinks, soups, dips, meals, desserts and cultured foods.
8 Weeks of Suggested Meals (2 Versions - Omnivore and Vegetarian).
to make gut rebuilding easy as 1-2-3! No need to plan for 8 weeks (go ahead and take a deep breath)! I made life easy for you.
Weekly Shopping lists to make your trips to the supermarket 110% hassle-free!
A Food & Symptom Diary -

Designed to help you reflect on how your meals make you feel and unleash your maximum potential!
Support from yours truly—I'm here to help set you up to succeed! If you feel stuck or overwhelmed at any time during the course, you have support and encourage on hand.
Extra Bonus Handouts with simple reminders for your gut health journey


How to remove Phytic Acid and the benefits for your gut

Digestion, Good Sleep, Golden Milk

Benefits of alkalising for a Healthy gut

Benefits of coconut oil for a healthy digestion

How to face your fears and digest life

How to love you crock pot
Access to our Members Only Support group. -

Community makes all the difference!
4 Biweekly eBook Guides.

Each Guide is overflowing with every piece of information you need to get the results your body craves—think of it as the ultimate go-to resource guide for your gut!
eBook 1 - Introduction To Program + All About Gut Health
Daily schedule & what to expect

Kitchen facelift

Understanding food allergies & reducing toxicity

Probiotics & gut healing foods

And m

or

e!
eBook 2 -Understanding Your Body + What To Eat

Food combining + alkalinity

Healthy poop

Liver supporting foods

Curbing sugar cravings

And

more!




eBook 3 - Mind/Body Connections + Gut Health Roadblocks

Movement, breathing & other rituals

Bacterial overgrowth & candida

Auto immune diseases & hormonal imbalances

And more!




eBook 4 - Gut Health Lifestyle + Wrap Up + Resources

Healthy snacking

Eating in a budget

Suggested healthy meal prepping

Travelling

And more!
Bonus Material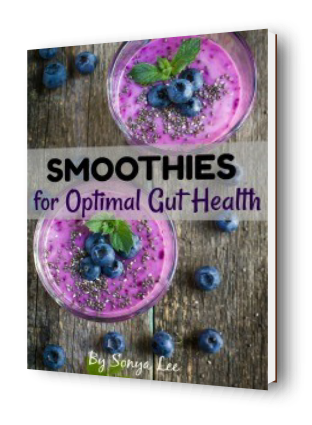 Smoothies For Optimal Gut Health eBook
The recipes in this book will give you that amazing energy you desire. Because by drinking smoothies, you are giving your body nutrients in an easy-to-digest from, giving your digestion a break and leaving more energy for YOU.

"I just wanted to say your Gut Healing programs are amazing! Having checked out many protocols I'd have to say yours is one of the simplest and yet most comprehensive! You have included so many important and valuable principles in each program PLUS made them so affordable! I also love that you give an abundance of free follow up support in an age where wellness can almost cost as much as sickness! Well done! "
- Louise Macartney, Health & Lifestyle Coach, Founder of Live Clean Collective
What makes this program so different?
This 8-week adventure teaches you how to eat foods that are healthy and delicious but that also SERVE your body… and you'll never have to count a single calorie.
Instead, you'll learn how to effortlessly meet your health goals over an 8-week period.
The outcome? A new, healthier, happier you.
This is more than a strategy; it's a movement. A revolution.
You're about to embark on a life-changing experience, because you're about to ditch the "miracle cure mentality" forever.

In just 8 weeks, you'll discover:
YOUR unique health blueprint

How to make over 60 delicious, wholesome meals for breakfast, lunches, dinners and snacks
The exact daily protocol to recharge your cells and beautify your body
Real life self-care strategies for putting yourself FIRST that will rid your body of toxins and nourish body, mind and soul
Everything you ever wanted to know about bacteria, including how to fill your gut up with the good guys and stop the bad guys
All about the elimination diet and how to uncover which food allergies are plaguing your bod
How to give your kitchen a necessary facelift so you're not tempted to revert back to your old lifestyle and can stay on track towards your goals
Week by week steps that will help you achieve long-lasting results
Tactics for crowding out the bad stuff, so you can bring in yummy foods to replace them – no deprivation here!
Easy ways to eat healthy when you are out and about.
How to combine food groups for maximum nutrient assimilation and minimal digestive upset

And so much more
Your Instructor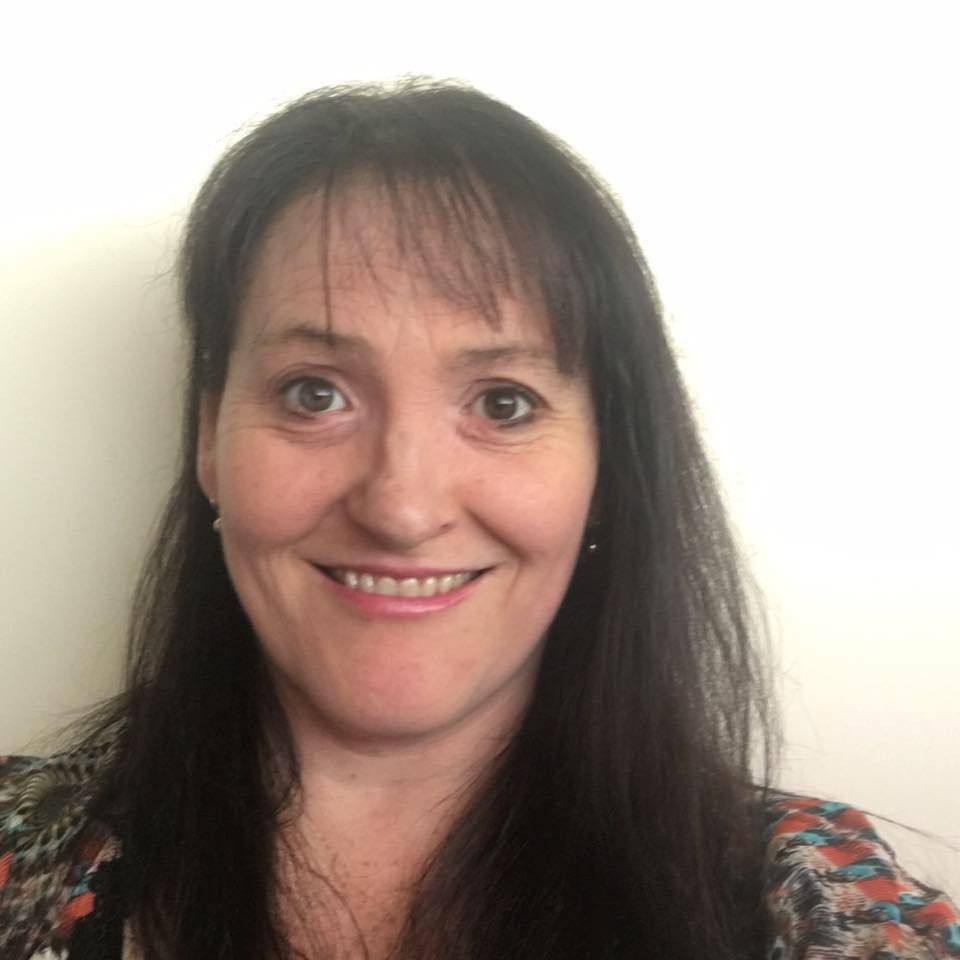 Sonya Lee is the founder of Allergysave and a certified Integrative Nutrition Health Coach, specialising in allergic disorders. She is passionate about helping people to thrive despite having allergies.
Sonya brings years over 15 years of experience cooking for restrictive diets. Her son was diagnosed with life threatening allergies to dairy, eggs, peanuts, tree nuts, wheat, rice, corn, oats, soy, chicken, fish, shellfish, potatoes, peas, peaches and mangoes. Her daughter also suffered with food sensitivities to salicylates and amines.
Sonya created the Simple Allergy Free Eats - Meal Membership to help turn peoples confusion into clarity... to help stop you from being a slave in the kitchen and to start getting your shine back! You have one life to live lovely, it's time to start living it!

Living with food allergies no longer means missing out!
Here's what you'll learn...
Module One - Welcome & Intro
Giving Your Kitchen A Well Needed Facelift
Understanding Food Allergies
Gut Health & Toxicity
The 4 R's to a Healthy Gut
Supplements Your Gut Will Love
Your Self Care Toolbox
Module Two - All About Gut Health
Importance of Gut Health
Probiotics - The Good Guys
Prebiotics - The Garden for Good Bacteria
Gut Healthy Foods
Tips for Great Gut Health
Module Three - Understanding Your Body
Basics of Food Combining
Benefits of Alkalising
Healthy Pooping
Module Four - You Are What You Eat
Liver Loving Foods
What's The Deal With Grains?
Do I need To Go Gluten Free?
The Carb Complex
Curbing Sugar Cravings
Delicious Fats
Clean Protein
Ditching Caffeine
Module Five - Mind And Body Connection
Get Moving
Deep Breathing
Affirmation
Write and Burn
Release Rituals
Module Six - Roadblocks To Good Gut Health
Effect Of Stress On The Gut
All About Candida
Bacterial Overgrowth & Parasites
Lack Of Digestive Enzymes
Malabsorption
Auto Immune Diseases
Hormonal Imbalances
Module Seven - Great Gut Health For Everyday Life
Gut Friendly Snack Options
Eating Healthy On A Budget
Meal Prepping and Planning
Do I need To Choose Organic Produce
Travelling Without Falling Of The Wagon
Module Eight - Wrapping It Up and More Bonus Material
Essential Oils For A Healthy Gut
Finding Your Zen - Guide To Mastering Meditation
Mastering A Gluten Free Diet
Bonus Interviews
Here's just some of the delicious and simple recipes that will help nourish your gut and banish your cravings!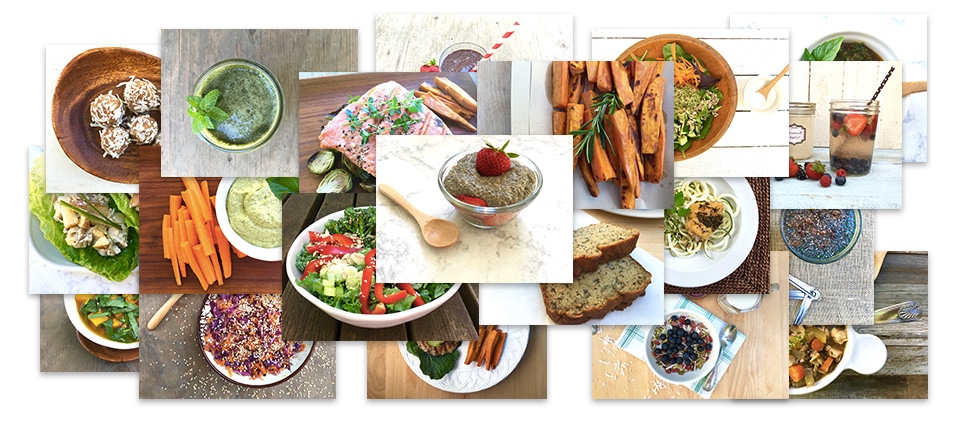 "All the meals were very do-able and tasty. I've picked up lots of tricks and tips to keep going on this tummy reset program and I will certainly weave them into my daily routine. A well researched and thought out program. Thank you Sonya"
- Marianne Bekker, Physiotherapist
" For years I had acid reflux after I ate. I tried everything. I felt hopeless. I was scared to eat. I started doing this program and within 6 weeks, I felt like a new person. I learned how to properly combine my foods. I learned about cultured foods and my body is changing. I am so blessed. I am so thankful. I would not be here without you."
- Susan Jeffries

"I was gaining weight and yet I was not eating too much food. I could not figure out what was wrong. I thought I was eating healthy but realized I was eating foods that were not right for my body. I learned about probiotics and cultured foods. I also learned I needed to change the way I reacted to stress and this program helped me. I am grateful to have my life back."
- Amber Stewart
"Easy to follow recipes that just tasted fantastic. I have more energy, clearer skin and have lost a few extra kilos. I feel just great and in charge of my life. Thank you again for all your help and support, Sonya, throughout the programme."
- Hannah Johnson
"This program has been great to follow Sonya. Thanks so much. Your handouts are easy to follow and I can take on board what I need to. Both my husband and I have lost a tonne of weight.
But most importantly our guts feel healthy our digestion is good no bloating and his arthritic inflammation has lessened.So glad we joined this plan. It's not a diet it's a lifestyle change, which we are wholeheartedly carrying on for good."
- Kelly Ryan
It's time. Invest in yourself and finally learn how to:
Prepare wholesome and delicious meals for the whole family

Fill your body up with the right foods

Show your body's "second brain" some serious love so it can love you back in every way

Reboot your cells, recharge your organs and revitalize your life

Become the best version of YOU
Ready Yet?
A Little More About Me
I was looking for more than a quick fix. I wanted to make lifelong changes.
This happened for me when I attended the Institute for Integrative Nutrition. I was always interested in health, but when I graduated as a certified coach, I wanted to create a program that would help people take small steps towards lifelong, sustainable changes.
If you're feeling confused about what to eat or how to actually feel good again like you're meant to feel, then this is the program for you.
But, fair warning: it's about so much more than just what's on your plate.
I'll teach you how to become a healthy person in a completely different way. These tools, tactics, and resources are designed to help you reduce stress, achieve your goals, live a healthier life, and learn how to balance everything that fills up your crazy schedule.
These are the same tools that work for me, and my clients. So I know they'll work for you, too.
Don't spend another ounce of energy thinking about when or what to eat.
This program guarantees results AND takes the headache out of "What should I eat today?"
It's time to get your energy, your gut, your body, and your life back.
So take the first step.
Start feeling your best today. Glow from the inside out.
Feel outstanding no matter how busy your life is, because you deserve to feel incredible with every breath.
I promise you this:
You will not starve.
You will not be deprived.
You will thrive.
No more diets. No more confusion. No more miracle cures.
No more wondering which foods are right for you.
Just a simple, 8-week program delivered straight to your inbox the moment you click
"I could not believe how amazing I felt after 2 weeks. I had no idea grains were making me so tired and bloated. I had no energy. I was eating sugar and could not give it up. I started this program and wrote in my food diary daily. I had a ah-ha moment when I ate oatmeal and felt exhausted. Since I gave up grains, no more rumbling in my stomach. Thank you. Thank you."
- Jessie Campbell

Frequently Asked Questions
When does the course start and finish?
The course begins as soon as you register. This is a completely self-paced online course - if you need more time to finish you can.
How long do I have access to the course?
How does lifetime access sound? After enrolling, you have unlimited access to this course for as long as you like - across any and all devices you own. This includes any future updates.
What if I am unhappy with the course?
We would never want you to be unhappy! If you are unsatisfied with your purchase, contact us in the first 7 days and we will give you a full refund.
Will I be starving?
Not at all! There are recipes for breakfast, lunch, and dinner, and there is room for snacks in between. Every meal is delicious and created to nourish your body from the inside out. This program is not about starvation or deprivation, and we are not counting calories or dwelling on carbs. You will feel satisfied with every bite. If you do get hungry, there are extra snack recipes included!
Can I still work out during the program?
Please workout during the program! If you feel tired or have low energy, exercising restores both strength and energy. During this program, you will be eating protein and drinking plenty of liquids, so if you're already exercising, there's no reason to stop! It is important to remember that whenever you change the foods you eat your body changes as well. Please consult with your doctor if you have any specific concerns about your health.
Do I have to take supplements, pills and powders?
It is not essential, however you will see better results if you support the body with supplementation. The only supplement I recommend that everyone take on a daily basis is a probiotic, and you'll learn why in this program. There are also some supplements that I have personally had great results with and do recommend if you choose to. Please consult with your doctor regarding any supplements and stay on your current medications.
Can I do this program if I am pregnant or nursing?
If you are nursing, I suggest that you consume enough protein as per required for nursing mothers. Please speak with your doctor. All meals are loaded with protein, healthy vegetables and there are snacks provided. Make sure you are consuming extra fat and drinking enough liquids. Please consult with your doctor prior to starting this program if you have any health concerns.
I am on a gluten and dairy free diet due to allergies, ae the recipes suitable for me?
None of the recipes have gluten or dairy. I do talk about cultured foods such as Kefir but also give options for those who cannot tolerate dairy. There is no gluten in this program.
Are there any side effects that I may experience?
Some people go through this program and feel nothing but energised, while others may feel tired or light-headed as their bodies eliminate and let go of unnecessary toxins. The experience will differ from one person to the next, but this program is designed with that in mind, and you'll have access to all the tools you need to keep any unwanted symptoms at bay.
Will I feel weak during this program?
You are going to feel so strong and energised it will amaze you! In the beginning, your body may go through a "detoxing phase" to re-balance and let go of unwanted bacteria as you balance your digestion. It is important to listen to your body through this program, and I will be here to support you with that. I will guide you step by step through exactly what can be done to reduce any unwanted symptoms that may appear. This program is completely flexible for figuring out what works for YOU!
I hav a known medical condition, is this program still safe for me?
While this program is based on eating only whole foods, it is still advised that you consult your physician before beginning this or any program.
PLEASE NOTE:
It is important to consult your physician before beginning any new eating or exercise program. This is a clean eating program designed to teach you the difference between foods that inflame you and foods that fuel you. These statements have not been evaluated by the Therapeutic Goods Administration or the Food and Drug Administration. This is not intended to diagnose, treat, cure, or prevent any disease.
You don't even have to leave the comfort of your own home to join this e-course!
Interested in extra support? Contact me for more info about 1:1 coaching to support you throughout this program or in making sustainable changes that will help you reach your health goals.
Can't Wait. Let's get this adventure started!
Sonya Lee

XOXOXO